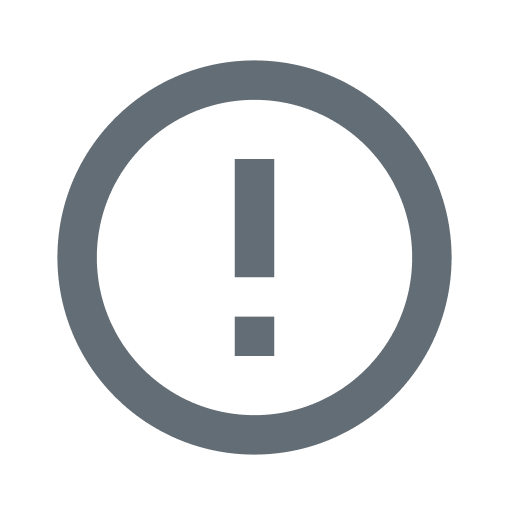 When I was growing up, our town (like many at the time) had it's own local theater. It wasn't one of those big multiplexes you see today but rather a one screen wonder offering standard-sized viewing and a small popcorn machine/soda fountain serving as concessions. I remember the lobby having a musty odor and being adorn in red velvet; the theater seats so old you'd invariably be sitting at an angle. I also recall my grade school friends and I snickering at nude, Greek statues (missing their heads) that stood at opposite sides of the entrance.
The Homewood Theater was already in it's decline when I was a kid back in the '70s but, one Saturday during summer months, would provide throwback experiences once commonplace during my parent's youth. On these occasions, they'd offer affordable "all day" movie experiences featuring family friendly films along with cartoons, Three Stooges shorts, and old serials in between.
Painting of theater looms over the space it once stood
Some of the films were pretty hokey (I seem to recall one about Snow White and Rose Red that was particularly grueling) but occasionally were, in my opinion, better than any new releases. In almost all of those cases, they featured the amazing stop-motion effects of Ray Harryhausen. His Sinbad films; particularly The Golden Voyage of Sinbad which was always my favorite of the series, along with Jason and the Argonauts and the Valley of Gwangi spelled Nirvana to a dinosaur/monster fan like myself.
Harryhausen died today at the age of 92, almost a year after his his friend of 75 years, Ray Bradbury, passed away at 91 (Terror Dave homage given HERE). I don't often make a point to do tributes of fallen celebrities unless they've had a personal impact on me. That being said, I hope everyone reading this will take a moment to pause and reflect on the one man guaranteed to have affected us ALL in some way.
Before being old enough to walk to the local theater, I first became a fan of his work via a Chicago television program called Family Classics. The show was hosted by local TV legend, Frazier Thomas (my mother still gets a tear in her eye whenever someone brings that man's name up) and aired on Sunday afternoons.
–
–
Family Classics often showed movies that appealed more to my parents but, whenever Mysterious Island came on, you could bet that I'd be glued to the set! I was especially enthralled with Harryhausen's giant crab and will never forget the characters losing their balance as the creature emerges from the sand beneath them.
–
–
The Harryhausen work that I'd site as my absolute favorites, however, were featured in his earlier black & white movies which I'd discover after his color ones. When I was ten years old, the Son of Svengoolie first aired Beast from 20,000 Fathoms and I'd be forever changed. How crazy was I about that film? Well, when I was in my 20's and had my own apartment, I'd actually decoupage an 11×17 poster of the movie onto a wooden table I'd bought at a thrift store for my TV room.
–
–
I wasn't the only one who enjoyed it. Back in 1953, while the film was running in theaters, a young Japanese filmmaker named Ishiro Honda saw it during a visit to the United States. The film inspired him to want to create a monster of his own; though having neither the time nor money to use "stop-motion" resulted in him utilizing men in rubber suits instead. That 1954 film was called Gojira a.k.a Godzilla.
–
–
Other Harryhausen works that I'll never tire of is It Came Beneath the Sea, 20 Million Miles to Earth, and Earth vs The Flying Saucers (a film Harryhausen stated was one of his least favorites but I still love it!).
–
George Lucas has stated that without Ray Harryhausen there would be no STAR WARS and Peter Jackson says the same of Lord of the Rings. Before Steven Spielberg unleashed his digital Jurassic Park dinosaurs onto the world in 1993, he'd seek Harryhausen's council regarding the new format. Harryhausen gave his enthusiastic blessings while also prophetically heralding it the wave of the SPFX future (well maybe if it's done right). Innumerable other big names such as James Cameron and Tim Burton also site Harryhausen as a major inspiration. Just watch the documentary Sci Fi Boys and hear it for yourself?
–
–
Now it's 2013 and my children were able to visit a big multiplex theater for an Ultra Screen/digital rendition of Jurassic Park in 3D. The science fiction world was rocked by news that a new batch of STAR WARS films are on the horizon with The Force still very much alive. Meanwhile, giant monster fans await the release of Pacific Rim pending the inevitable return of Godzilla; his near 10 year absence doing nothing to diminish his status as The King of Monsters. Whether they know it or not, ALL are enjoying the fruits of those that stood on the shoulders of Ray Harryhausen.
–
For truly, in the genre world, all roads invariably lead back to him.
–
Dave Fuentes~
Some content on this page was disabled on July 5, 2022 as a result of a DMCA takedown notice from Martin McNeil. You can learn more about the DMCA here: